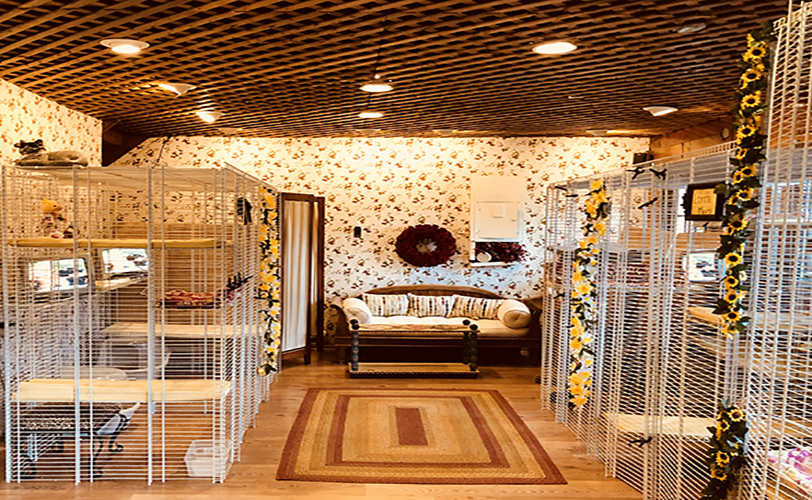 ---
Hi, I'm Paula,
proprietress of The Enchanted Cat. We're going on 17 years of business in the Chicago area and we're still here for you.
Many people entrust me with their cats, coming from across the Chicagoland area to our lovely cat hotel in Richmond.
They often ask me why I am so devoted to animals. I will tell a little of my story.
Animals are my life… I am devoted to them.

Paula Warner
proprietress, The Enchanted Cat
I was trained in animal CPR at UCLA, then for 15 years ran "Pet Taxi Emergency" veterinary ambulance service in Los Angeles. Me and my staff raced to the scene of various "downed-animal" calls in cars equipped with oxygen, stretcher, gurney, ropes, etc. to help distressed animals safely survive their trip to the hospital… even if they fell down a cliff!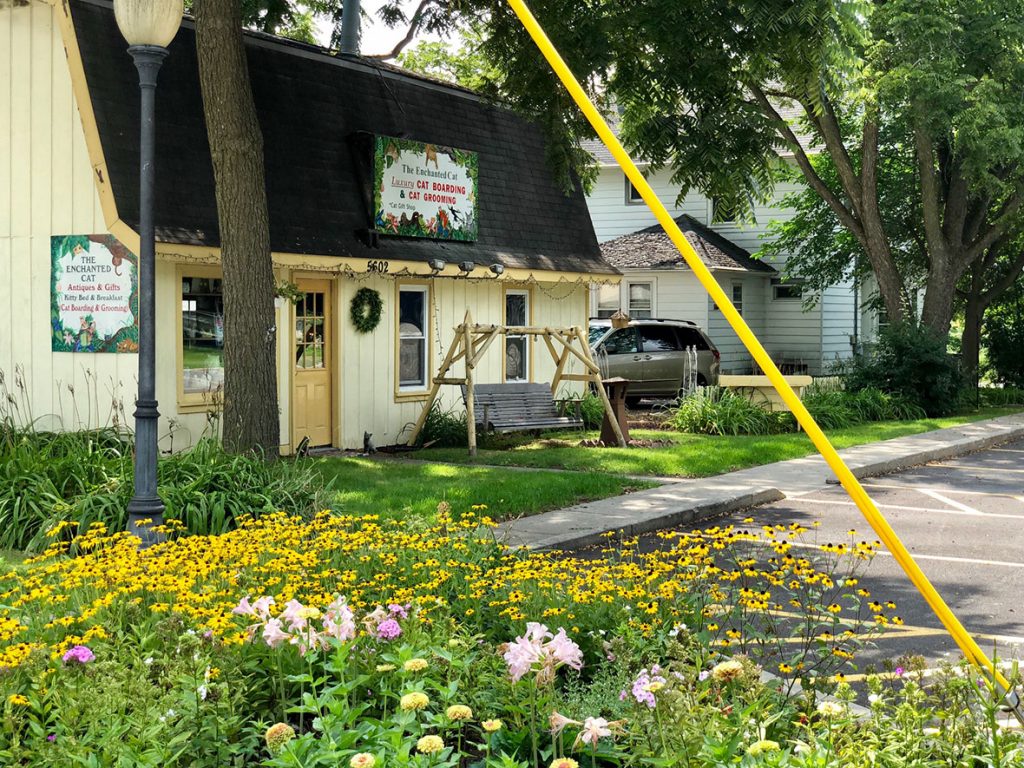 Our cozy kitty boarding facility in Richmond is designed especially for cats.
I worked closely with veterinary emergency staff to complete life-saving measures. Consoling distraught owners was also a big part of the job. I was eventually "on-call" with every veterinary hospital in Los Angeles.
Eventually, I sold Pet Taxi to a great lady who still calls on me as a consultant to the business. I moved back to the Midwest and settled in Richmond to be close to family. I am happily caring for cats every day.
---
We provide the best pet boarding for cat owners in Chicago and throughout the North & Northwest suburbs.